Kathryn Stuart will be teaching a session on administrative law on November 17, as part of Capilano University's Local Government Law Course.
The Continuing Legal Education Society of BC is presenting a one day course on planning and development law on November 23, at the Pan Pacific Hotel in Vancouver. Peter Johnson will be participating, and will present a session on Practice Management and Ethics Issues in the Planning and Development Process.
We are pleased to announce that Andie Britton-Foster, a graduate of the University of Victoria Law School, has joined us for her year of articles.
Here is a link to our post from last year concerning the annual municipal tax sale:
The Building Act General Regulation was amended in February of this year and again in April, and the changes further clarify the impact that the Building Act will have on local government jurisdiction. (more…)
Administrative tribunals are decision-making bodies that are part of the system of justice in Canada, and the decisions they make can have significant impacts on local governments. The British Columbia Court of Appeal's recent ruling, Burnaby (City) v Trans Mountain Pipeline ULC, 2017 BCCA 132, confirms that, when interpreting and applying their enabling statutes, certain administrative tribunals can make orders that, in effect, prevent local governments from enforcing their own bylaws. (more…)
The Local Government Management Association annual conference is scheduled for May 16 to 18 in Penticton. If you're planning to attend, you won't want to miss the following sessions. On May 17, Jeff Locke will be presenting "Managing Public Expectation in the Event of a Claim", with Sherman Chow of the Municipal Insurance Association of BC. Later than afternoon, Jeff will present "Negotiation Skills: Principles and Tips to Elevate Your Intuition". On May 18, Colin Stewart will be presenting his ever popular "Legal Update".
We look forward to seeing you at the conference!
In the case of Abbotsford (City) v. Mary Jane's Glass & Gifts Ltd., the Supreme Court of British Columbia granted two declarations sought by the City of Abbotsford, and ruled that the operators of Mary Jane's Glass & Gifts Ltd. were in breach of the City of Abbotsford's Business License Bylaw and Zoning Bylaw.
Further, the Court found that the City's Business License and Zoning Bylaws are constitutionally valid and do not unjustly infringe Section 7 (life, liberty and security of person) or Section 15 (equality rights) of the Charter of Rights and Freedoms.
The decision in this case is not surprising.  It confirms the basic assumption that storefronts selling marihuana for any purpose are illegal.  The federal laws in place related to access to marihuana for medical purposes do not authorize retail marihuana dispensaries. (more…)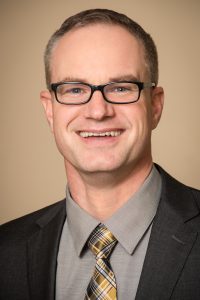 Stewart McDannold Stuart is pleased to announce that Trevor Morley has joined the firm. Trevor has demonstrated his effectiveness as counsel in all levels of court in the Province, and will be working with our litigation practice group, providing services to our local government clients.
We are very pleased to announce that Jeff Locke has joined Stewart McDannold Stuart as Associate Counsel. Jeff is widely regarded as a leading local government lawyer in the Province, and has established a sterling reputation as a highly effective litigator for municipalities and regional districts. Jeff will continue to provide legal counsel and litigation services to local governments throughout the Province from our offices in Victoria. Stewart McDannold Stuart has been one of the leading local government firms in British Columbia for over 25 years, and with his knowledge and experience, Jeff will be a tremendous addition to our firm's complement of local government lawyers.